NBA YoungBoy, or YoungBoy NBA is an American rapper from Baton Rouge, Louisiana who was raised mainly by his maternal grandmother due to his father being sentenced to 55 years in prison. His grandmother sadly passed away shortly after YoungBoy's release from detention center for robbery, which forced him to move in with his friend and fellow Baton Rouge rapper, NBA 3Three (also known as OG 3Three).
What Is NBA YoungBoy's Real Name?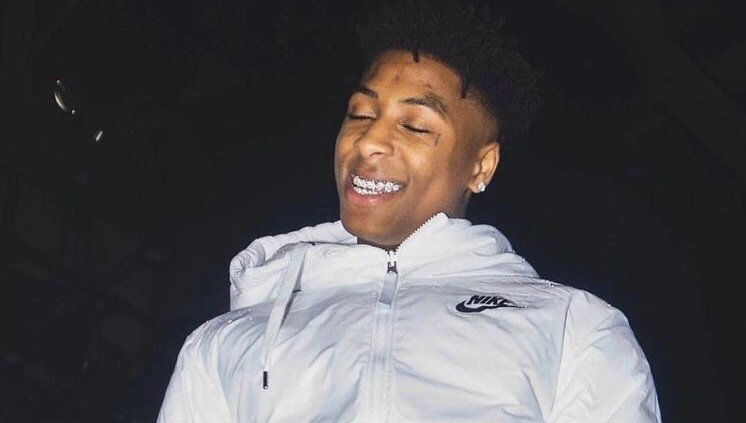 Kentrell DeSean Gaulden is YoungBoy's real name. He was born on October 20, 1999, in Baton Rouge, Louisiana. Like most of his peers, Gaulden had a difficult childhood and was forced to turn to a life of criminality at a young age.
He released his first mixtape, Life Before Fame In 2021. His third album was titled after his government name.
His first chart-topping project came in 2019 with AI YoungBoy 2 which debuted and peaked at number one on the Billboard 200. It included the singles Self Control, Slime Mentality, and Make No Sense.
How Tall Is NBA YoungBoy?
NBA YoungBoy is reportedly 5ft 8inches tall.
Is NBA YoungBoy Married?
NBA YoungBoy is not married, but rumors of his engagement to girlfriend, Jazlyn Mychelle were rife on Thursday (Feb. 24, 2022) after Philadelphia-based Shyne Jewelers flaunted a stunning engagement ring the Baton Rouge rapper apparently purchased for his vlogger girlfriend on Instagram.
"NBA Youngboy 30 ct Engagement Ring – all stones GIA certified," Shyne Jewelers wrote while displaying the 30karats Diamond ring.
YoungBoy, 22, and Jazlyn Mychelle, 20, have been together since 2020, and have a child together, the rapper's eighth in total. Prior to hooking up with Jazlyn Mychelle, YoungBoy was dating Yaya Mayweather, the daughter of boxing legend Floyd Mayweather.
How Many Kids Does NBA YoungBoy Have?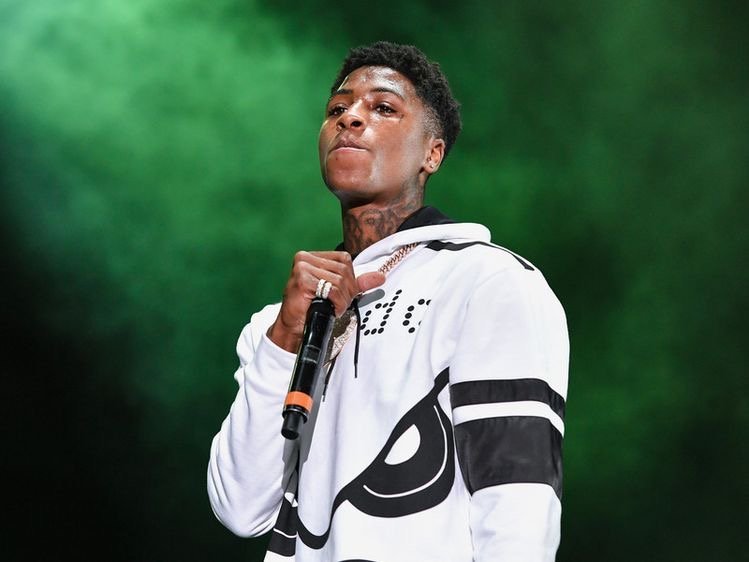 At 22 years old, NBA YoungBoy is the father of eight children with six different women. Two of his sons, Kayden and Kacey, appeared in the video for his single, "Kacey Talk."
Names Of NBA YoungBoy's Children
Love: Love is YoungBoy's youngest daughter. An extent date of birth hasn't been revealed, but She was born in 2020. Instagram model, Jazlyn Mychelle is the mother.
Kentrell Jr: Kentrell Jr is YoungBoy's seventh child. She was born on January 9, 2021. Iyanna Mayweather, the daughter of boxer Floyd Mayweather, is the mother.
Kodi Capri: Kodi was born on November 26, 2020. Her mother is Houston actress Drea Symone.
Armani: Armani is the second child of YoungBoy and Nisha. Her older brother is Kayden.
Kacey: Kacey was born on February 13, 2019. His birth mum is a social media influencer, Jania Bania.
: Kamiri is YoungBoy's son with Starr Dejanee. He was born on July 6, 2017.
Taylin: Taylin was born on March 19, 2017. His mum is Nia, who is said to have a one-night stand with YoungBoy. A paternity test confirmed Tay is the rapper's son.
Kayden: Kayden is the rapper's oldest child, born on Jul 14, 2016. His mother is Nisha
What Is NBA YoungBoy's Highest Views On YouTube?
YoungBoy Never Broke Again has amassed over 300 million views on his Genie video. His second most streamed video on the platform is Untouchable with over 244 million streams.
How Much Does NBA YoungBoy Charge For A Feature?
According to Wack 100, NBA YoungBoy charges 300k for features. He made the revelation during a Clubhouse chat with Ma$e.
Sometimes when it comes down to a situation that I had to make an executive decision about," Wack explains while speaking on his decision to pull YB's verse on O.P.P. from Game's new album. "In YoungBoy's defense, YoungBoy charges n-ggas 300,000 a verse. That's what he charge. He gave us a hell of deal [150K]. But that situation would have cut into marketing overall."
"He only sent me a bill for 150, 300 is his rate," Wack added."