Jay-Z rocked a low cut for most of his youth phase, but switched to dreads when he became a corporate billionaire. The rapper's adoption of the dreadlocked hairstyle in his latter years is a nod to his blackness and a bold attempt at dismantling stereotypes. Locs have always been deemed unprofessional and chaotic, but it's status as a culturally significant style for Black people endures.
While the Roc Nation founder is one of the most famous people to rock the hairstyle, he's not the first and won't be the last rapper to adopt the Rastafarian look.
KRS-One, Lauryn Hill, Busta Rhymes and Lil Wayne were some of the earliest mainstream rappers to embrace dreads in the 90s and large parts of the 00s. The Jamaican hairstyle, which is rumored to have spiritual values was kept alive by the likes of T-Pain, J. Cole and Wale, and have been largely adopted by the new generation of rappers. Today, dreads are the most popular hairstyle within Hip Hop Culture.
Rappers with dreads have different styles they prefer, and they individually fall under the free form or maintained categories. According to Howtoweardreadlocks, Freeform dreads also known as natural dreadlocks are- when you allow your hair to lock without little to no manipulation, while maintained dreadlocks are locs that start off with a locking method. Some rappers start off with traditional locs then change into freeform, while some have maintained the traditional look throughout their entire career.
Check out some popular rappers who are rocking or have rocked dreadlocks.
Lil Durk
Lil Durk decided to regrow his locks back in 2017 having been forced to cut it in prison. As noted by Hairstyles Feed, The Chicago rapper wears type 4 freeform locs, a specific type of dreadlocks that are grown and curated without any manipulation during the growth process. Durk keeps his dreads neat and with blonde dye.
Wiz Khalifa
Wiz Khalifa struck it big while doing up his hair in dreadlocks. The rapper has worn his dreadlocks in shades of purple, brown, and even blond, all of which have looked beautiful.
J. Cole
Like Jay-Z, J. Cole maintained a low cut fade for the first half of his career, before opting for extra long bleached dreadlocks around 2014. The look was started with a freeform method in which we saw the Dreamville rapper grow his hair out into an afro while his dreads started to form.
Snoop Dogg
Snoop has been growing his locs for just a few years and they've already become a part of his signature look. The rapper made the transition from braids to dreadlocks in 2012 while working on his reggae album, which was due to be released under the alias Snoop Lion.
Future
Like several others, Future decided to dye his locs blonde to give it a more eccentric look. The Atlanta native takes very good care of his hair and makes sure to bring his stylist with him on tour for regular maintenance and upkeep.
T-Pain
T-Pain came into the music scene in 2005 with healthy thick dreadlocks. However, he cut them off on behest of his late uncle in 2013. He later began to regrow them again in 2017 and has kept them ever since. T-pain sometimes throw in some highlights to his dreadlocks.
Chief Keef
Chief Keef is regarded as the main act to bring the Drill sound to the mainstream and he's look played a major part.
Chief Keef started his rap career with very small locs which have now grown relatively long. Due to his hair length he regularly trims the ends and constantly has his hair in 2 strand twists.
2 Chainz
Like most rappers, 2 Chainz's hair journey started off with braids which he would eventually turn into dreadlocks. The Atlanta rapper has maintained the look for nearly 20 years and has one of the most stylish dreadlocks in the game.
Lil Wayne
Lil Wayne's dreads have become just about as famous as him. The Young Money rapper transitioned into getting dreadlocks during the early 2000s, and we love them. Lately, he's been having a little fun with his locs by adding blonde dye to the mix.
I know some believe it's time for Lil Wayne to let the dreads, which has gone through many different phases go, but It's hard to imagine the rapper without his iconic locs.
Jay-Z
For Jay-Z, his locs are an expression of freedom rather than a fashion statement. As noted above, the Blueprint rapper adopted the dreadlocked hairstyle only after becoming a corporate billionaire. He goes on to rap about this on Meek Mill's "Whats Free" track.
"Look at my hair free, carefree, n-ggas ain't near free, Enjoy your chains, what's your employer name with the hairpiece"
Hov was able to create the freeform look by letting his hair grow without much manipulation.
Lil Baby
Lil Baby is still in the early stages of his dreadlocks journey. The rapper has maintained a neat taper fade in the front and side, while letting his hair grow. Hopefully he doesn't join the bleached dreads trend.
Wale
Wale has been on dreadlocks for almost all of his career. The rapper shows no signs of cutting off his locs too
Lauryn Hill
Back in the late '90s, Lauryn Hill sported dreadlocks, and they became somewhat of a signature hairstyle for the R&B artist.
Lupe Fiasco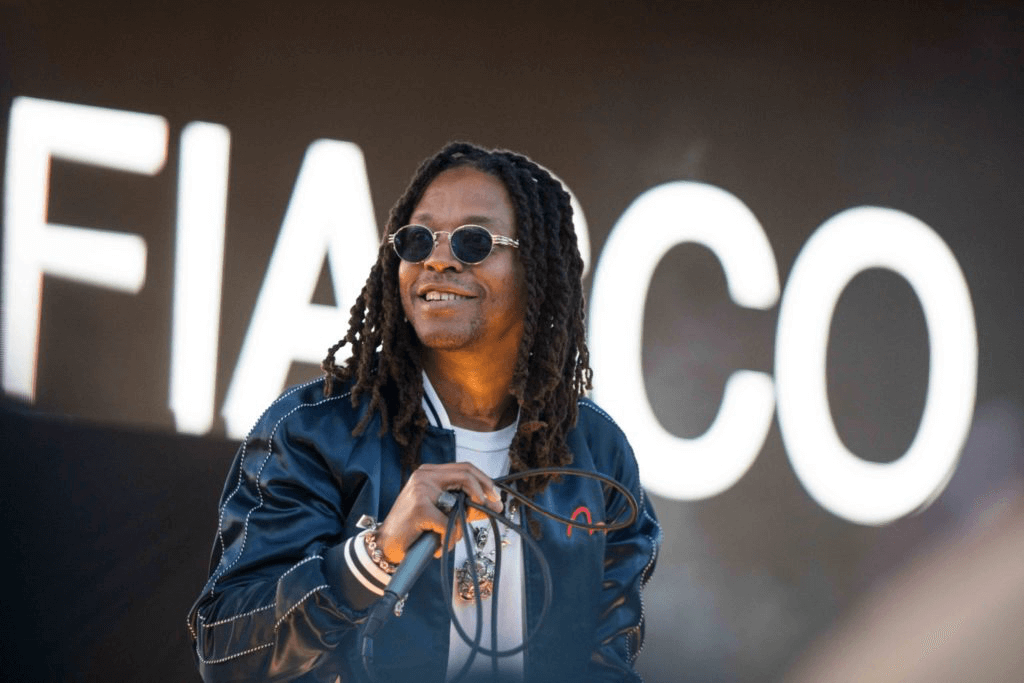 The rapper once rocked a shaggy locs a shoulder length locs hairstyle, though it was only temporary.
Young Thug
For those of you unaware, Young Thug is now on his 2nd set of dreadlocks. The YSL rapper had to cut his initial dreads off and reinstall them because he wasn't happy with how it turned out.
In his second go round, Thug has played around with his hair styling and has experimented with several colors, most notably pink and blonde.
Busta Rhymes
Back in his heyday, Busta Rhymes sported one of the most bizarre dreadlocked hairstyles we'd ever seen. The look, which originated from the freeform to a traditional styling definitely elevated his brash persona to the next level.
Lil Uzi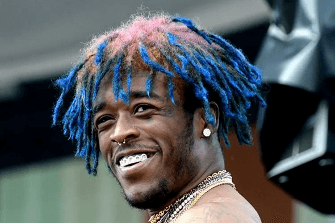 Similarly to Young Thug, Lil Uzi is known for his constant dreadlock colour changes. He constantly uses beach and dye to transition into different colour and styles.