Hip hop's unsettling obsession with street life and a fake code of ethics that holds no water in the corporate world have resulted in many careers being cut short: either by gun or the four walls of a jail cell.
One of the most evident social factors correlated with gang behavior in predominantly Black Neighborhoods is lack of opportunities, which mostly stems from centuries of racist policies. Black communities have historically experienced disproportionately worse unemployment rates compared to White communities.

Due to the lack of options, young Black men are forced to turn to sports, rap, or a life of crime as a way to take care of their families and possibly make it out of their troubled neighborhoods. But as it turns out, most of these men after making it out of the hood still cling to their past lives and often make references to it on records, which makes them easy targets for scorned rival gangs and the feds.
During his 2019 trial for murder and drug trafficking, Philly rapper AR-Ab said.
"The court, the FBI agents, and the prosecutors don't understand my culture," he said. "We don't rap about flowers and rainbows. We're gangsta rappers. We rap about where we grew up. So we rap about drug dealing. We rap about violence."
While that may be true, some of these raps have translated to real word deaths, with prosecutors using their lyrics as confessions of crimes.
Before his senseless Murder, Los Angeles rapper Drakeo The Ruler's lyrics from his 2016 song "Flex Freestyle" was used in the trial of his alleged shooting of rapper RJ, born Rodney Brown.
In the song, Drakeo raps "I'm ridin' around town with a Tommy gun and a Jag/And you can disregard the yelling, RJ tied up in the back." Prosecutors tried to convince jurors that the lyrics were an admission of guilt.
Although Drakeo, born Darrell Caldwell, was ultimately acquitted, he still spent three years in prison.
For decades we've observed the negative trends of rappers going in and out of jail for crimes ranging from parole violations, illegal possession of firearms, racketeering, and murder. This trend has been going on for decades and doesn't look to be going away anytime soon.
Snoop Dogg signed to Death Row Records just before being acquitted for first-degree murder in 1993. Two years later, Tupac Shakur, served eight months in prison on sexual abuse charges. During the prime of his career, Lil Wayne spent eight months at Rikers Island for gun charges.
In recent times the likes of A$AP Rocky, Kodak Black, 6ix9ine, 42 Dugg, and Bobby Shmurda have all ended up behind bars with some currently still serving lengthy bids. With the recent spotlight on Young Thug's RICO charges, We're looking at the disturbing trends of rappers in jail. Some of these are just sad.
1. C-Murder
PRISON SENTENCE: Life
Advertisement. Scroll to continue reading.
Born Corey Miller, rapper C-Murder was sentenced to life in prison on August 14, 2009, after he was convicted of murdering 16-year-old Steven Thomas, who was shot and killed at a Louisiana nightclub in 2002.
While Miller has always maintained his innocence, his lawyers have been unsuccessful in appealing the conviction on multiple occasions. The No Limit rapper is serving his sentence at the Louisiana State Penitentiary.
2. Casanova
PRISON SENTENCE: 55-Years
Casanova was born Caswell Senior on October 27, 1986. He found fame in 2016 following the release of his first original song "Don't Run," which eventually led to him getting signed to Memphis Bleek's Warehouse Music Group. His career, unfortunately, took a bad turn when he got slammed on multiple charges back in December 2020 for his alleged gang ties to Gorilla Stone Nation, "a particularly violent Bloods gang that operates throughout New York and across the country."
Advertisement. Scroll to continue reading.
The 34-year-old rapper admitted in Federal court to participating in a poker game shooting in Florida in 2020, a robbery in New York City in 2018, and to trafficking over 100 kilograms of weed.
Casa decided to plead guilty and forgo his trial after finding out multiple people snitched on him. The Feds also claimed they have direct messages and recorded calls between Gorilla Stones in which they discussed how Casa always carried a gun.
Assistant U.S. Attorney David Felton, per Rolling Stone, said "Gorilla Stone members saw him and his rap career as a way to make money and increase their status among other Bloods sects."
He faces a maximum sentence of 60 years on two counts and a minimum of 5 years in prison when he is sentenced on December 6.
3. Tay-K
PRISON SENTENCE: 55-Years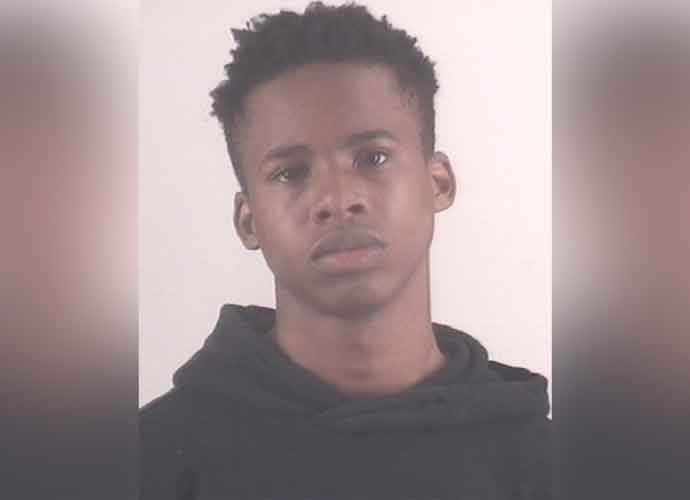 Texas rapper Tay-K was born Taymor Travon McIntyre on June 16, 2000, in Long Beach, California. He started his rap career at the age of 14 as part of the rap group Daytona Boyz in 2014, but he never really got mainstream attention till after the release of his viral hit "The Race" which he released while on the run from the police. The then 16-year-old broke the terms of his house arrest in March 2017 when he removed his ankle tag and fled, writing on Twitter: "fuck dis house arrest shit … they gn hav 2 catch me".
He made his way north from Texas to New Jersey, where he recorded The Race. The track peaked at number 44 on the US Billboard Hot 100 and was remixed by prominent rappers including 21 Savage. The video was released on YouTube the same day he was arrested by US marshals on Capital murder charges.
The teen struggle rapper was found guilty of murder for his involvement in the 2016 home invasion and robbery that left 21-year-old Ethan Walker dead and was sentenced to 55 years in prison. In November 2019, he was also indicted on a second murder charge for allegedly shooting 23-year-old Mark Anthony Saldivar, an offense for which he is awaiting trial.
4. Suge Knight
PRISON SENTENCE: 28-Years
Popular hip-hop henchman Marion "Suge" Knight was sentenced to 28 years in prison in 2018 after pleading no contest to voluntary manslaughter in a fatal 2015 hit-and-run.
The former CEO of Death Row Records will be eligible for parole in October 2034.
5. 03 Greedo
PRISON SENTENCE: 20-Years
LA rapper, 03 Greedo was sentenced to 20 years in prison on gun and drug charges shortly after the release of his debut studio album "God Level." The multifaceted rapper born Jason Jamal Jackson was arrested in June 2016 on drug trafficking and possession of a firearm charges in Texas. According to a police report, Potter County Sherriff deputies forced open his car's trunk after claiming to smell cannabis and found "four pounds of methamphetamine and two stolen pistols."
Greedo originally faced 300 years in prison but was eventually sentenced to 20 years after he pleaded guilty on both charges. He can be out in 5 with good behavior.
6. Max B
PRISON SENTENCE: 12-Years
Charly Wingate, popularly known as Max B (short for Max Biggaveli) was born May 21, 1978. Raised in New York City in a large and struggling family, Max B — despite his grandmother's efforts, turned to street crime early in life and was in jail between 1997-2005. Upon release, He began pursuing a career in rap, coming up with the stage name Max Biggaveli, which combines the names of The Notorious B.I.G.'s Biggie Smalls, Jay-Z's Jigga, and Tupac's Makaveli. He found success with his debut mixtape "Million Dollar Baby," but his success was short-lived.
In 2006, Max B became embroiled in legal trouble when he was arrested on September 29 in connection to a botched robbery turned homicide that occurred in Fort Lee, New Jersey, allegedly involving his "on-again off-again girlfriend" Gina Conway and step-brother Kevin Leerdem. Three years later, On June 4, Max B was sentenced to 75 years in prison, after being found guilty on 9 of 11 counts in the ongoing trial.
Based on the testimony of Conway, he is accused of conspiring the event and will be eligible for parole in 2042. Conway was sentenced to 18 years, and Leerdam was sentenced to life in prison. In July 2019, Max B had his sentence reduced from 20 years to 12 years.
Advertisement. Scroll to continue reading.
7. B.G.
PRISON SENTENCE: 14-Years
B.G., born Christopher Noel Dorsey, came to fame as a member of the Hot Boys while on Cash Money Records. He gained international acclaim for his gritty songs detailing drug dealing, and street violence.
Unfortunately, In July 2012, Baby Gangsta, was sentenced to 14 years in federal prison for charges that included felony gun possession and witness tampering.
On May 11, 2021, he was denied compassionate release by a judge because he had been caught using drugs and alcohol on multiple occasions during his prison sentence.
8. Key Flock
PRISON SENTENCE: Unknown
Key Flock whose real name is Kevin Perez is a rapper from New York City. He broke out in August with the single "Being Honest" and was starting to gain some serious traction in his city's drill scene before he was arrested on December 23 2021 on a charge of first-degree murder. The Bronx rapper is accused of allegedly shooting and killing 24-year-old Oscar Hernandez in Harlem, New York on December 16. According to reports, Flock confronted Hernandez at a barbershop where he was waiting to get his haircut. The two reportedly got into an argument and Flock shot Hernandez in the neck and back. Hernandez was taken to Mt. Sinai Morningside Hospital where he was pronounced dead.
Surveillance footage contradicts police reports and shows Hernandez actually confronted Flock.
The then 18-year-old surrendered himself to detectives at New York City's 30th precinct on Thursday (Dec. 23), after being named the main suspect in the investigation. He is currently facing first-degree murder charges and is being held on Rikers Island.
9. G. Dep
PRISON SENTENCE: 15-Years-To-Life
Trevell Coleman was born in Harlem New York in 1978. More popularly known by his stage name, G. Dep — short for Ghetto Dependent — Coleman dropped out of college at age 18 in search of a music career. He funded recording sessions by selling cocaine on the streets of Harlem, N.Y. He dabbled in drugs himself, and for $500, he bought a gun. In fall 1993, a month before his 19th birthday, Coleman used that gun to mug a stranger.
A week later, Coleman said, he threw the gun into the East River and remained quiet about the Harlem shooting for four years. Despite attaining wealth after signing a reported $350,000 record deal to Sean "Diddy" Comb's Bad Boys imprint, Coleman remained haunted by his secret.
In the late 2010s, his conscience made him tell cops he had once shot a man 16 years ago. It turns out the victim died, and in 2011 the former Bad Boy rapper was sentenced to 15-years to life in prison. He was 38
In his confession, Coleman outlined why he decided to suddenly come forward: "The reason I turned myself in was because I felt awful about what I did and I wanted to make it right for this guy's family."
When asked if he had any second thoughts about turning himself in, Coleman said, "Nah."
10. YMW Melly
PRISON SENTENCE: Unknown
Born Jamell Demons, YNW was charged with two counts of first-degree murder on February 13, 2019, in Ft. Lauderdale, Florida. He's accused with Cortlen Henry of fatally shooting two other rappers, Christopher Thomas Jr and Anthony Williams, from his ONW crew, on October 26, 2018.
11. Pooh Shiesty
PRISON SENTENCE: 5-Years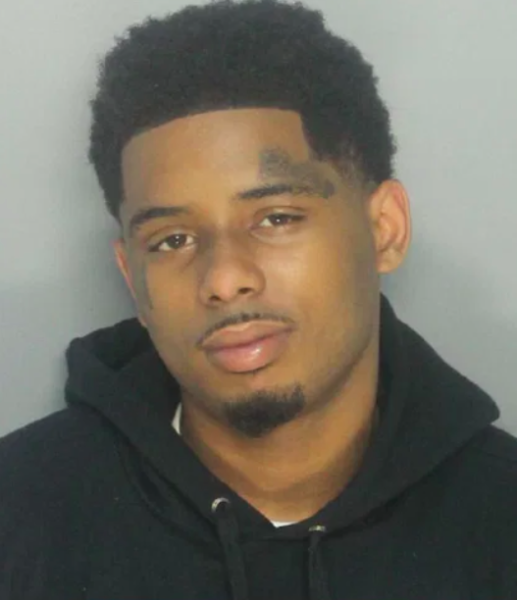 Lontrell Dennell Williams, Jr., better known as Pooh Shiesty is a rapper from Memphis, Tennessee. Raised in the Cane Creek Apartments, Pooh was introduced to drugs at an early age due to the absence of his father, and death of his brother. He eventually returned to Memphis where he enrolled in Summer school to help him graduate high school.
Soon after he earned his high school diploma, Williams started making a name for himself with YouTube and Facebook videos of his rapping. By the age of 20, he signed his first deal with Gucci Mane's 1017 Records. A few months later, he signed another deal with Atlantic Records. His transition from "poverty to successful and wealthy musician was almost immediate and certainly life-changing."
Just as his career was about to take off, the 22-year-old was sentenced to five years in prison for his gun conspiracy conviction linked to a confrontation outside a Florida hotel in October 2020 that ended with a man getting shot in the buttocks. Prosecutors argue Pooh Shiesty allegedly drove the rented McLaren to the hotel the day of the alleged shooting to purchase marijuana, codeine, and a pair of high-end athletic sneakers. They alleged Shiesty accepted a bag of marijuana and examined a pair of sneakers before he pulled out a Draco subcompact weapon and fired, hitting the alleged victim in the buttocks. As he drove off, a Louis Vuitton bag stuffed with $40,912 in cash fell out of the driver's seat of the McLaren.
Investigators said they linked the cash to Pooh Shiesty by matching the full serial number on one of the recovered bills to a $100 bill flashed on his Instagram account days before the alleged robbery.
Shiesty pleaded guilty in January to one federal charge of conspiracy to possess a firearm in furtherance of violent and drug-trafficking crimes. He originally faced a total of four charges, but three charges that could have resulted in a life-in-prison sentence were dropped.
With credit for good behavior, he could be out in about three and a half more years.
12. YFN Lucci
PRISON SENTENCE: Unknown
Atlanta rapper YFN Lucci, whose real name is Rayshawn Bennett surrendered to Atlanta police in January 2021 after a warrant was issued for his arrest for his alleged involvement in the murder of James Adams.
28-year-old James Adams was found lying in the street with a gunshot wound to his face. Adams was taken to a hospital where he died shortly after. Three suspects were named in the investigation, including 29-year-old YFN Lucci. He faced charges of felony murder, aggravated assault, participation in street gang activity, and possession of a firearm during the commission of a felony.
In May of that same year, Lucci was named among 12 people charged in a 75-page, 105-count RICO indictment. The Georgia native is currently jailed in Fulton County.
13. AR-Ab
PRISON SENTENCE: 45-Years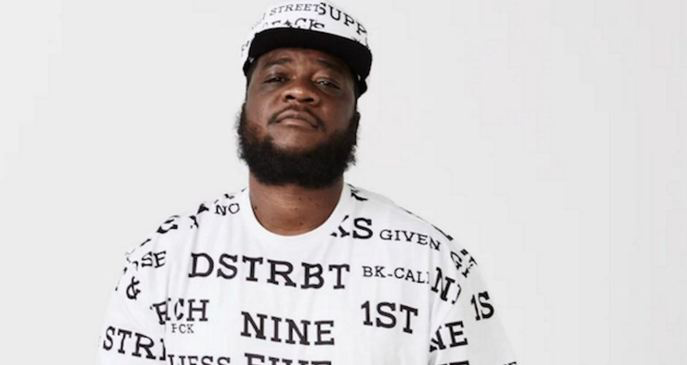 Abdul West popularly known as AR-Ab is an American rapper from Philadelphia, Pennsylvania. The now 39-year-old is the co-founder of OBH (Original Block Hustlaz). Some of his popular works include Allegheny AB, Protocol Vol 1, 2, 3, and 4, Welcome to Trapstreet, Mud Musik and I See Dead People. His drugs-induced raps earned him a dedicated fan base, and in May 2016, he signed to Cash Money Records. But like most of the rappers on this list, Ar-Ab was embroiled in legal issues, which derailed his rap career.
In October 2018, the North Philly native and eight others were indicted on federal drug charges after being found guilty of turning his record label, Original Block Hustlaz into a large-scale North Philadelphia drug-trafficking organization, that allegedly implicated at least one murder. While Ar-Ab's involvement in the 2017 murder of Robert Johnson, a supposed drug rival was not considered part of his punishment, he was sentenced to 45 years in prison by a U.S. District Judge for his "antisocial behavior."
"You could have been a hero instead of a criminal," Judge Michael Baylson said per The Inquirer. "But you became a drug dealer. You made that decision. That's why you're being punished."
14. RondoNumbaNine
PRISON SENTENCE: 39-Years
Chicago rapper RondoNumbaNine, whose real name is Clint Massey was a fixture in his city's drill scene. The OTF affiliate rap's career was unfortunately cut short when he was sentenced to 39 years in prison for the 2014 murder of livery driver Javan Boyd.
29-year-old Boyd was murdered on Feb. 22, 2014, when two gunmen — identified by eyewitnesses and surveillance cameras to be Rondo and fellow rapper Cdai — approached his car while he was waiting for a passenger at Wentworth Gardens apartment complex. Prosecutors said the men asked Boyd if he was from the neighborhood and fired multiple rounds into the vehicle from the passenger side. Boyd was taken to Stroger Hospital and was pronounced dead two hours later.
Rondo, who was just 17 years old at the time of his arrest was convicted of first-degree murder in July 2016, along with his accomplice Cdai, born Courtney Ealy, who was previously sentenced to 38 years for the same crime.
15. Hoodrich Pablo Juan
PRISON SENTENCE: 15-Years
Hoodrich Pablo Juan was sentenced to 15-years in prison after reaching a plea deal in his Georgia RICO case. According to reports, the rapper (real name Sterling Pennix Jr.) was sentenced on Thursday (December 1) to 15 years in prison for his alleged role in violating the Racketeer Influenced and Corrupt Organizations Act as part of the Rollin 20 Neighborhood Bloods.
The Jersey-born, Atlanta-bred rapper was arrested back in October 2020 along with 45 other people as part of a sweep that targeted the local Rollin 20 Neighborhood Bloods.
As part of his plea deal, the 33-year-old will serve five years behind bars and the rest of his remaining sentence on strict probation. During that time he must avoid any contact with members or associates of a criminal gang and he's also barred from possessing handguns.
Share this article