UPDATE: "Magic 2" opens with the lowest first week sales of Nas's career. The Hit-Boy helmed project enters the charts at No. 41, behind 16,574 album units sold. A slight drop from the first Magic album, which sold 22,000 copies in its opening week. 

Do you think it's time for Nas to move on from Hit-Boy?
Original story: Nas's 'Magic 2' First Week Sales Projections
---
Nas's new album, Magic 2, is projected to have a disappointing opening week. Although the exact sales predictions are unknown at this time, the album failed to make HitsDailyDouble's projections for this week's top 15 selling albums on the Billboard 200. This suggests that Magic 2 will probably sell less than 26,000 album units in its first week.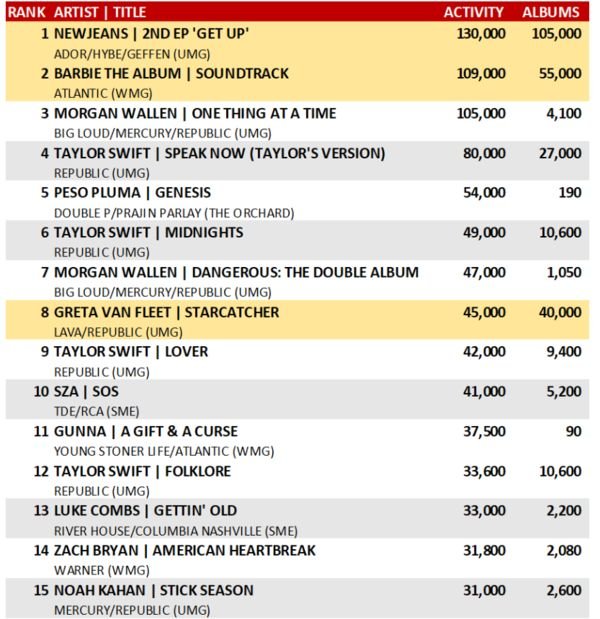 This is lower than the average first-week sales of Nas's albums in the past. For example, his 2018 album Nasir sold 77,000 copies in its first week. However, it is important to note that album sales have been declining in recent years and that the first Magic album sold just 22,000 copies in its opening week. 
Despite the seemingly underwhelming figures, Magic 2 received mostly positive reviews from fans, with many praising Nas's lyrical prowess and Hit-Boy's production. 
Serving as the 16th LP of his illustrious career, "Magic 2" continues Nas's renaissance with Hit-Boy. About a week before the album's release, the prolific rapper who has released six albums since 2018, took to Instagram to share a cryptic teaser of a rainstorm.
On Monday, July 17, the Queensbridge legend returned with another video. This time the video was a clip from a black-and-white movie showing a man suspended from the sky by his ankles. The more telling aspect of the video arrived in the caption: two magic wand emojis.
Released on Friday, (July 21), "Magic 2" features guest spots from 50 Cent (on "Office Hours") and 21 Savage (on the bonus song "One Mic, One Gun"). Listen to the album here.
Beginning in September, Nas is heading out on a North American tour with Wu-Tang Clan.
Do you think it's time for Nas to slow down?