Coco Lee, famous for voicing Mulan in the Mandarin version of Disney's "Mulan," has died by suicide.
Coco's older sisters, Carol and Nancy Lee, said in a statement shared on Facebook and Instagram that Coco had battled with depression for years, and attempted suicide at home over the weekend. She was rushed to a hospital, where she slipped into a coma and died on Wednesday despite attempts to save her life.
"Although, CoCo sought professional help and did her best to fight depression, sadly that demon inside of her took the better of her," the statement said.
In her final Instagram post back in December, she said life over the past year had seemed 'unbearable' at times.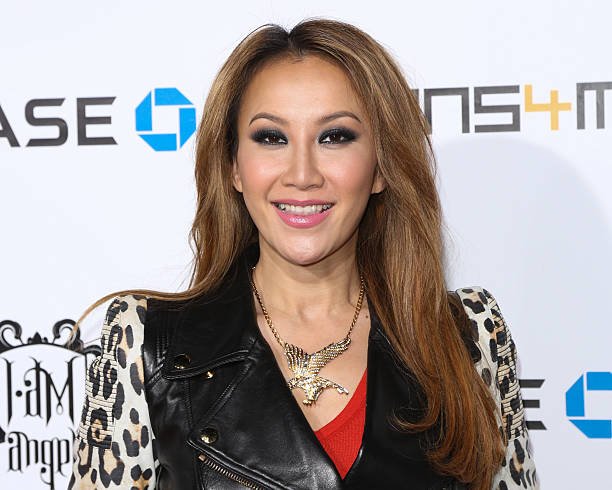 Lee was born Ferren Lee in Hong Kong in 1975. She moved to the United States as a youngster and went to school there. Lee began her singing career at the age of 15, and released her debut album in 1995, aged 19. Due to her ability to sing in Cantonese, English and Mandarin, Lee quickly became one of the most popular singers in Asia, and her music was known for its eclectic mix of genres, including pop, R&B, and dance.
Lee was also a successful actress. She starred in several films and television shows, including the Chinese version of Disney's Mulan. She was also the voice of Fa Mulan in the Mandarin version of the film.
In addition to her work with Disney, Coco performed an Oscar-nominated song, "A Love Before Time," in the movie "Crouching Tiger, Hidden Dragon" as part of a three-decade career as a singer.
In 2011, Lee married Bruce Rockowitz, a Canadian businessman who is the former chief executive of Hong Kong supply chain company Li & Fung.
Lee was a pioneer for Chinese singers in the international music scene. She was the first Chinese singer to sign with a major American record label, and was also the first Chanel Chinese ambassador. Her English song Do You Want My Love charted at number four on Billboard's Hot Dance Breakouts chart in December 1999.
"CoCo is also known to have worked tirelessly to open up a new world for Chinese singers in the international music scene, and she went all out to shine for the Chinese," her sisters said in their post.
"We are proud of her."
Lee was a talented singer and actress, and she will be remembered as a pioneer for Chinese singers in the international music scene. Her death is a great loss to the music world, and to all who knew her.
If you or someone you know is struggling with depression, please reach out for help. There are many resources available, including the National Suicide Prevention Lifeline (1-800-273-8255).