After nearly two weeks of exclusivity in theaters and on Apple Music, Travis Scott has unveiled his mysterious film "Circus Maximus" on YouTube, allowing curious fans to immerse themselves in this surreal audiovisual experience of UTOPIA.
Described as a "surreal and psychedelic journey, uniting a collective of visionary filmmakers from around the world in a kaleidoscopic exploration of human experience and the power of soundscapes" — The 75-minute movie is credited as having been written and directed by Travis Scott, but it's an anthology comprised of work by a lot of other directors, including Harmony Korine, Nicolas Winding Refn, Gaspar Noe, and Kahlil Joseph.
The film opens with a sci-fi-inspired scene, thrusting Scott into an encounter with a squid-like creature. This enigmatic opening transitions into an epic journey montage, where Scott traverses diverse landscapes akin to a quest to cast a cursed ring into the heart of Mt. Doom. His ultimate destination, however, turns out to be the home of a guru-like figure played by producer Rick Rubin.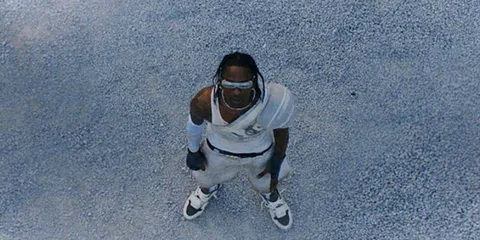 The film masterfully translates "UTOPIA's" musical and lyrical content into a vivid visual narrative. Key tracks, including the album opener "HYAENA," the fan-favorite "SIRENS," the impactful "MODERN JAM," and the collaborative gem "DELRESTO (ECHOES)" with Beyoncé, receive mesmerizing visual interpretations within the film.
Initially debuting in select AMC theaters on July 27th, just ahead of the "UTOPIA" album release on July 28th, "Circus Maximus" engaged Scott enthusiasts with its sensory journey. The film subsequently extended its run at AMC theaters, offering screenings from July 31st to August 2nd, before being made accessible to Apple Music subscribers.
Watch Circus Maximus below.