Lil Wayne, born Dwayne Michael Carter Jr., has undeniably left an indelible mark on the world of music and pop culture. With a career spanning more than two decades, Wayne's journey from young prodigy to rap icon is nothing short of remarkable. Bursting onto the scene at a tender age, he quickly rose through the ranks of the hip-hop world, gaining attention for his lyrical prowess, unique voice, and distinctive flow. As a solo artist, he has released a string of critically acclaimed albums and won multiple awards, including 5 Grammys.
Behind the scenes, the rap icon has embraced fatherhood with a deep sense of commitment and love, nurturing a family that holds a special place in his heart. Among his most treasured accomplishments are his four children— Reginae, Cameron, Neal, and Dwayne. The Young Money founder has been open about his love for his children and how they have inspired him with his music. He has also been candid about the challenges of balancing his career with his family life.
"It's important. That's life," he says of spending time with his kids. "How you need food to live. I didn't have one of those, I didn't have a father, so it's not easy to do something you didn't have done for you and try to figure it out."
Wayne continues, "When you're in a position like myself, you don't ask. I figured it out, and I'm at the age now where it's not a challenge anymore. It was a challenge before. Their love cancels all the challenges out."
Lil Wayne has often expressed his love for his children in his music, referring to them as his "pride and joy." In an interview with Rolling Stone, he spoke about his role as a father, saying: "I just want to make sure that my kids are happy and healthy, and I want to be there for them as much as I can."
As we celebrate his musical achievements, let's also acknowledge his role as a dedicated and loving father. In this article, we'll delve into Lil Wayne's family life and introduce you to his children and their names.
Reginae Carter
Lil Wayne's eldest child and only daughter, Reginae Carter, was born on November 29, 1998. Her mother is TV personality Antonia "Toya" Wright, who was Lil Wayne's high school sweetheart and later his wife. Reginae, who shares a strong bond with her father, has stepped into the spotlight herself, pursuing a career as an actress, fashion influencer, singer, and reality TV personality. She was originally part of the OMG Girlz with T.I.'s stepdaughter Zonnique Pullins and was signed to Young Money in 2013. She can also be heard alongside her dad on "Famous" off 2018's Tha Carter V.
Her unique name, Reginae, reflects her individuality and stands as a testament to Lil Wayne's creativity.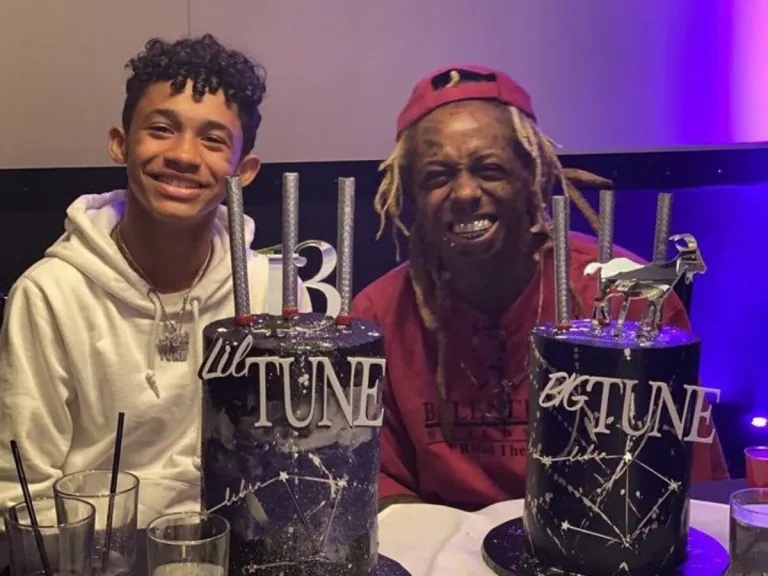 Dwayne Michael Carter III
Born on October 22, 2008, Dwayne Michael Carter III is Lil Wayne's second child and his first with Sarah Vivan. Lil Wayne often refers to him as "Tunechi Jr.," or his "Mini-me," showcasing the special connection they share and the continuation of his father's legacy. While Lil Wayne has established himself as one of the most creative, talented, and hardworking rappers of all time, Dwayne Carter III hopes to follow in his footsteps to become a successful rapper and even more.
Like his dad, the young Carter has a huge passion for music and enjoys both listening to and creating songs. Carter was featured on the song, FL4M3$, on his father's critically acclaimed 2020 mixtape, "No Ceilings 3." The mixtape also featured his half-brother Kameron Carter, who was eight years old at the time. 
Carter is of biracial ethnicity but identifies as African-American, going by his father's roots. He has one biological sister and four half-siblings.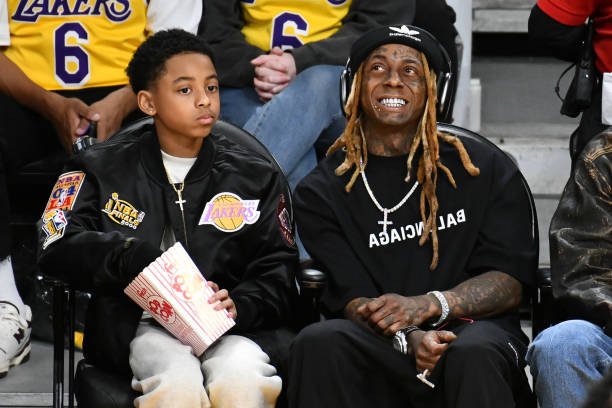 Kameron Carter
Kameron Carter, born on September 9, 2009, is Lil Wayne's third child. He shares Kameron with actress Lauren London. The pair dated for two years, starting in 2007, and welcomed their son in 2009, the same year their relationship came to a halt. Kameron has a striking resemblance to his father and maintains the exact swag and charisma his dad possesses.
Neal Carter
Lil Wayne's fourth child, Neal Carter, was born on November 30, 2009, just a few months after his half-brother Kameron. Neal's mother is Grammy-nominated songstress Nivea Hamilton. Hamilton and Carter had previously dated and got engaged in 2002, but Lil Wayne called off the engagement a year later. They then tried their hand at it a second time, and their son Neal was conceived during that time. Their relationship, however, hit the rocks in 2010.
"He reached back out like, 'Where have you been?' It had been five years," Nivea, 40, told VladTV about her second stint with Lil Wayne. "He wanted to apologize for the way it ended before. And I needed a damn friend. I felt like the whole world was laughing at me."