All of NBA YoungBoy's eight baby mamas and 10 kids.
Before officially settling down in January, 2023, YoungBoy was linked with several women romantically, many of which he had seeds with. In this blog post we're going to find out how many kids NBA YoungBoy really has, and also dig a bit into the lives of his baby mommas. Keep reading for details.
NBA YoungBoy as of January 2023 has ten biological children by eight different women, including seven sons and three daughters. Two of his sons, Kayden and Kacey, appeared in the video for his single, "Kacey Talk." In July 2018, YoungBoy confirmed that one of his sons, Kamron isn't biologically his, but said he would raise the child as if he were his own.
"Wanna Be The First To Tell Yall I Officially Found Out Baby K Isn't My Child, But The Man I Am I'm Going To Keep Raising Him Like He's Mine I Can't Lie It Hurt To Find Out The Truth But Life Goes On," he wrote on Facebook.
Many people praised his decision to raise Kamron as his own child, but Jania wasn't happy about it.
Names Of All NBA YoungBoy's Known Children And Their Mothers
| | | |
| --- | --- | --- |
| Child Name | Age | Mother |
| Kayden | 6 | Nisha |
| Taylin | 6 | Nia |
| Kamiri | 6 | Starr Dejanee |
| Kacey | 4 | Jania Bania |
| Armani | 3 | Nisha |
| Kodi Capri | 3 | Drea Symone |
| Kentrell Jr. | 2 | Yaya Mayweather |
| Kaell | 20 months | Arcola |
| Alice | 1 | Jazlyn Mychelle. |
| Unknown | 6 months | Jazlyn Mychelle. |
Kayden Gaulden
His oldest son, Kayden was born on July 4, 2016 in Los Angeles. Despite being just 16 at the time, YoungBoy spent a lot of time with Kayden and would feed him from a bottle himself. Kayden's mother is Nisha Keller. Nisha gave birth to Kayden, whose nickname is Draco at the young age of 13.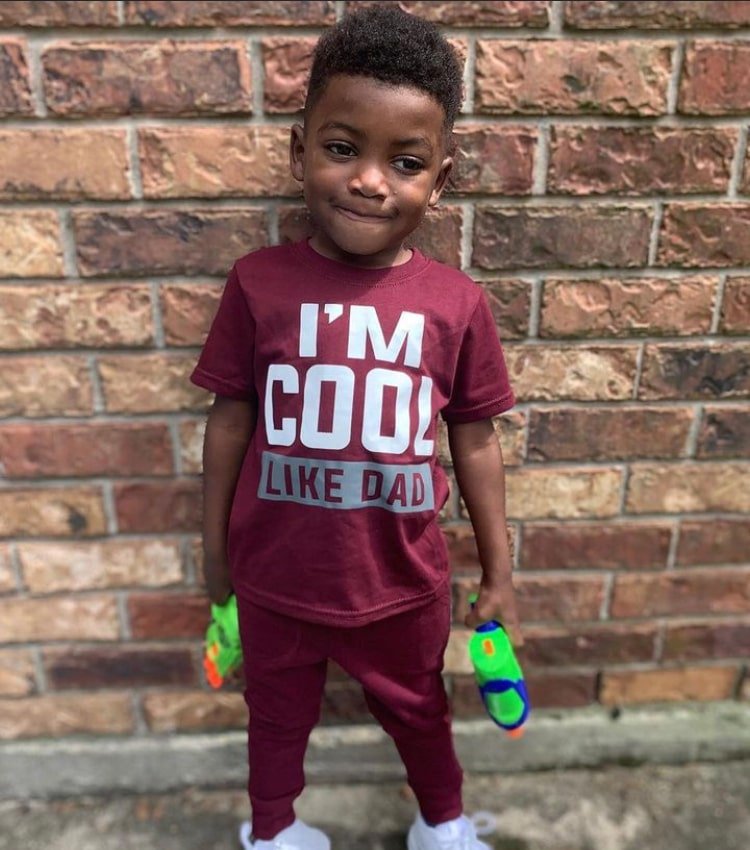 The photos of Kayden and his half-brothers are often shared by their grandmother Sherhonda.
Taylin Gaulden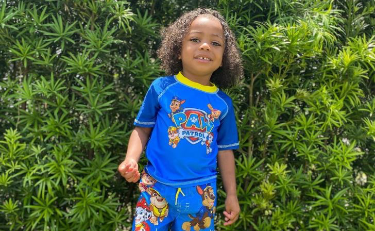 Taylin is the rapper's second child and undeniably one of the most popular. He was born on March 19, 2017. His Black curly hair and large dark brown eyes have made him an early Instagram sensation as fans can't get enough of his adorable looks. His mother is a woman named Trinia Nia, who is said to have experienced a one-night stand with YoungBoy. After a paternity test, it was confirmed that Taylin, or Tay Tay is the rapper's son.
Kamiri Gaulden
On July 6, 2017 the rapper welcomed his third child, and first blood related son, Kamiri, with ex-girlfriend Starr Dejanee. He also has another kid with Starr Dejanee, Kamron Gaulden. However, they are not biologically related. Although they are no longer together, he still supports her financially whenever he can.

Kacey Alexander Gaulden
Kacey Alexander was born on February 13, 2019. His birth mother is social media influencer, and model, Jania 'MeShell' Bania. He has Black hair and Dark brown eyes.
Kacey's mother ended her relationship with NBA YoungBoy due to domestic violence. The rapper was arrested in February 2018, for allegedly assaulting and kidnapping Jania. Though he denied ever physically hitting her, YB was ordered to spend 12 months on probation. He also paid a $1,500 penalty and was not allowed to have contact with Jania and his son.
Armani Gaulden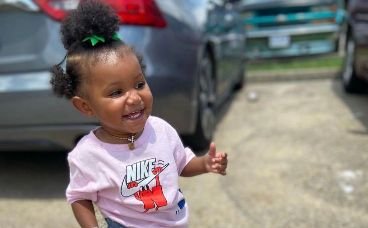 Armani is the rapper's fifth blood related child, and second with Nisha. She has an older brother, Kayden. She is also YoungBoy's first daughter.
The first boy and the first girl have the same mom.
Kodi Capri Gaulden
Houston actress/model Drea Symone welcomed their daughter, Kodi Capri, on Thanksgiving 2020.
"November 26th 2020, on Thanksgiving Day, I was given a 7.5lb reason to become more thankful," she wrote on Instagram at the time, "I've been caught up cherishing the days after… it's safe to say my heart is completely full!! Kodi Capri."
Kentrell Jr. Gaulden
Iyanna Mayweather, the daughter of boxer Floyd Mayweather, is the mother of YoungBoy's seventh child Kentrell Jr., who was born on January 9, 2021. In April 2020, Iyanna was arrested for allegedly stabbing the mother of one of NBA YoungBoy's children. Kenrell Jr's identity remains a mystery as the family keeps his face covered or blurred out in photos.
Kaell Gaulden
In mid-2021, NBA had his eighth biological kid, a son called Kaell. People immediately noticed his resemblance to YoungBoy after his mother, Arcola, uploaded the kid online. "I love you so much, my firstborn," Arcola wrote. "I pray God protects you every step of the way." "I'll be there for you every step of the way." You melt my heart; I had no idea I could feel like this. "Stinky fat, I adore you."
Despite receiving child support payments from NBA, Arcola continues to work her regular job. On TikTok, she informed supporters that just because the NBA has money doesn't mean she won't work. Arcola stated that if NBA left the scene, she'd be able to raise Kaell on her own.
"have the option of working. We're both parents, so why would I just let him take care of my son? In my opinion, that's equivalent to cheating on an exam. I'll take care of my son in whatever way I can. If that man left right now, I'd be able to take care of my son without having to work. What the hell is going on here? I'm a father, and I've got money."
Alice Love Gaulden
In April of 2021, YoungBoy and Jazlyn Hayes celebrated the arrival of their first child, Love Alice Gaulden, who is now a 1-year-old. Alice is YoungBoy's ninth child and third daughter, while Jazlyn is his eighth baby mama.
Name Yet To Be Revealed
The 23-year-old welcomed his tenth child, and second with wife Jazlyn Mychelle on Wednesday (September 28) 2022. He announced the child's birth with a photo of him cradling and feeding their newborn son on his YouTube channel. "We got left today for a little but it's cool," he captioned the special moment.